Going on vacation to an exotic destination? Jumping on a jet to a tropical beach? Driving for days to take in the beauty of the mountains, the pristine northland or a crystal clear lake? Perhaps you're preparing to go hiking and can't wait to see what beauty unfolds in the depths of nature. Maybe you're thinking about a family reunion, a special holiday or an upcoming wedding...

Whatever it is you're planning to do, if you're reading this it's likely that you'll be taking your camera with you and you want to create artistic pictures. It doesn't have to be anything fancy; maybe street photography is your thing and there's always a downtown nearby.

No matter the destination or event, the following tips are a combination of artistic and technical methods - tried and true by the pro's - that are sure to make an immediate improvement in your photo creations.



---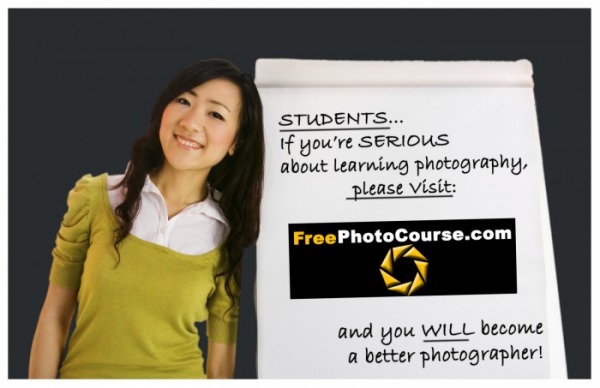 FreePhotoCourse.com is your home for top-shelf photography lessons, digital camera tips,
step-by-step how-to's, free digital wallpapers and the hottest photo equipment.
Please vote for us in the Photography Top List by clicking below!

Browse, learn, purchase and explore with confidence.
Certified virus-free, malware-free, spyware-free, scam-free and spam-free.