Are you a photographer or do you know of one, who has the creative vision to make beautiful photo art while using the craft to make an even bigger impact beyond the photography itself? FreePhotoCourse.com's Photographer Profiles features shutterbugs who use their cameras to create remarkably touching, inspirational and compelling images.
---
---
CLICK PICTURES BELOW TO SEE BREATHTAKING PHOTO WORK AND
OUR INTERVIEWS WITH THESE REMARKABLE PHOTOGRAPHERS:
Latest Profile

:
Matthieu Alexandre
(Paris, France)
International Humanitarian and Documentary Photographer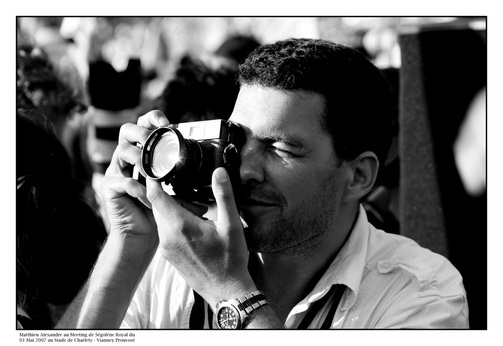 Don't waste a second getting to this talented photographer's feature page!
(click picture above to see his profile and pictures)
Matthieu's work with various photo/news agencies, international NGO's and high-profile publications has
taken him to two dozen different countries, including hotspots such as Afghanistan, Iraq and Rwanda.
Once you see Matthieu's highly-charged images
and read our interview with him,
you'll understand why we have been so excited about publishing this particular feature!
Below is just a small sample of Matthieu's work. You'll see much more of his talent in the full feature.
---
---
Last (previous) Feature:

Soham Gupta




(Calcutta, India

)


Humanitarian Photographer




Click on the picture above to get to Soham's pictures and our article about him. You'll be awestruck by the deep human emotion portrayed in Soham's incredible images. A quote from our article sums it up:

"Soham's photography shows very clearly that he uses the camera as an extension of his own empathy..."

Below is just a small sample of Soham's work. You'll see much more of his talent in the full feature.